2021.10.01
Nord Emballage praises our CueCap innovation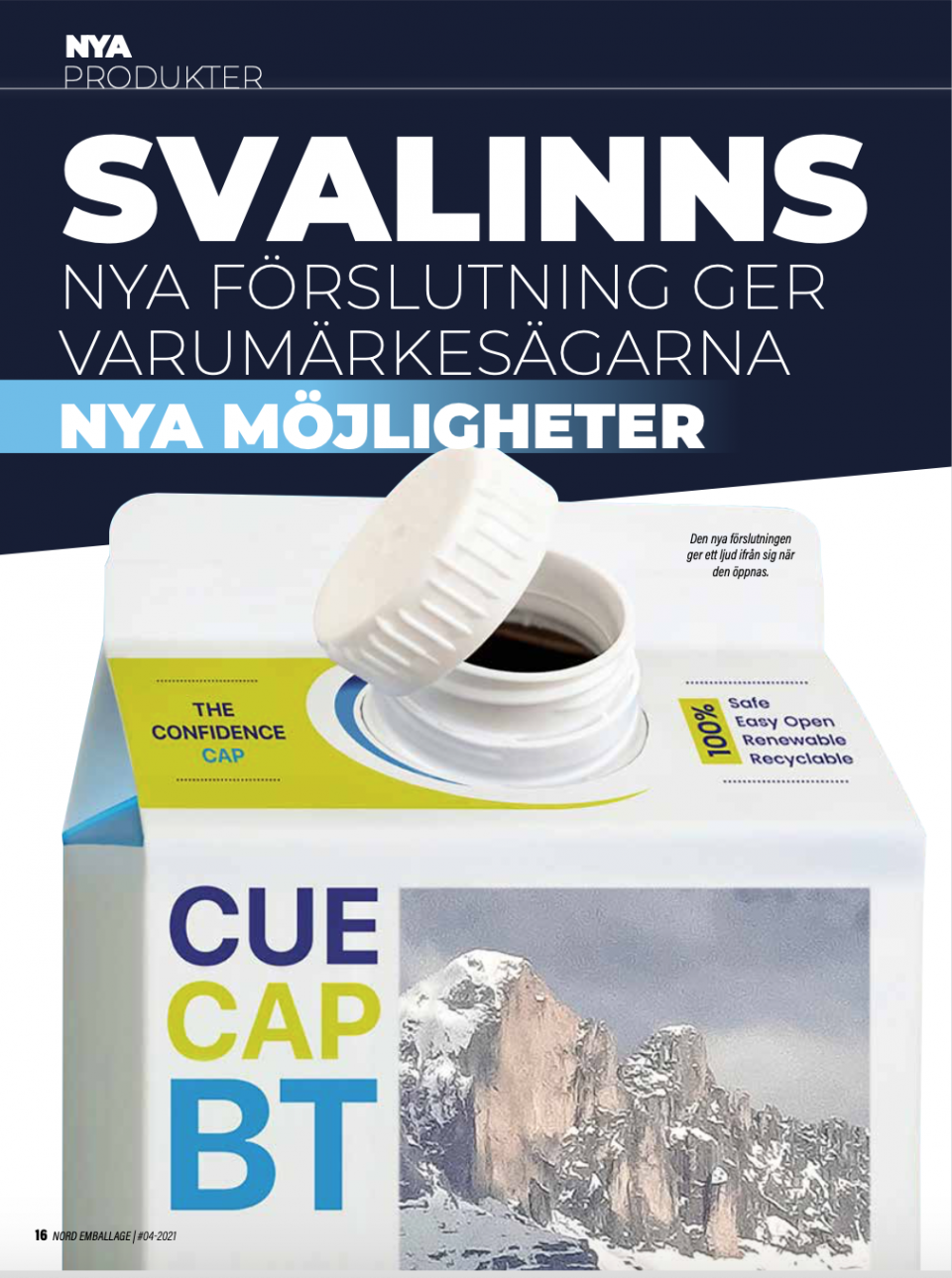 Nord Emballage, a leading Scandinavian packaging magazine that follows the latest news and trends in the packaging industry worldwide, praises our CueCap innovation, in their #4 2021 edition, confirming the interest of brand owners to create new competitive advantages in packaging.
The magazine reminds us of the essential role of the cap in protecting the contents and extending shelf life of the dairy and juice beverage, a point that was spectacularly confirmed by a major microbiological study conducted last June in the Netherlands for Svalinn by Sure Laboratories.
Nord Emballage also underlines the importance for brands to innovate in the gable-top market and to offer consumers a positive user experience, unparalleled convenience, and improved sustainability.
Our CueCap brings these competitive advantages to the market:
More safety thanks to its unique tamper-evident solution
Easier opening thanks to half the torque
More sustainability as it is 10-30% lighter, therefore using less material, and made from 100% renewable and 100% recyclable materials
Finally, Nord Emballage announces the upcoming launch of our tethered cap in early 2022, thus anticipating the introduction of new EU legislation rules in July 2024.
A news to follow very soon...