2022.02.28
Introducing our new CueCap Eco+, the idea that really clicks!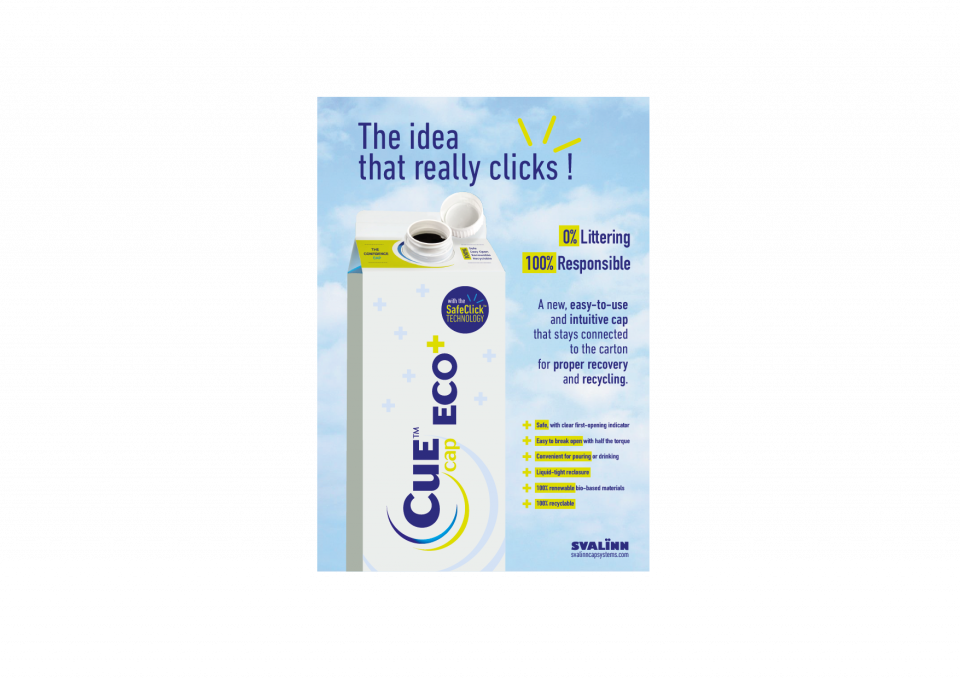 By 2024 in the EU, all the caps will have to be tethered caps. To anticipate this upcoming change in legislation, Svalinn will soon offer in 2022 a new, innovative, practical and environmentally friendly closure concept. The CueCap Eco+ is an easy to use and intuitive cap that stays connected to the carton. This tethered Cap innovation is a move forward for the environment to reduce the risk of litter and support proper recovery and recycling.
The Cue Cap Eco+ has many advantages :
An excellent grip
An easy twist off cap
A value-added SafeClick signal
The ability to rotate the cap on the spout to the desired position
An optimal 130° fixing point in the open position to best fit the specific shape of the gable-top
The CueCap Eco+ is equipped with our new SafeClick Technology, a hinge system that locks the cap in place during use.
With our CueCap range and new Eco+ innovation, our goal is to help our customers and consumers make more sustainable choices, while making a positive contribution to society.