2021.04.30
Great milestone with TINE!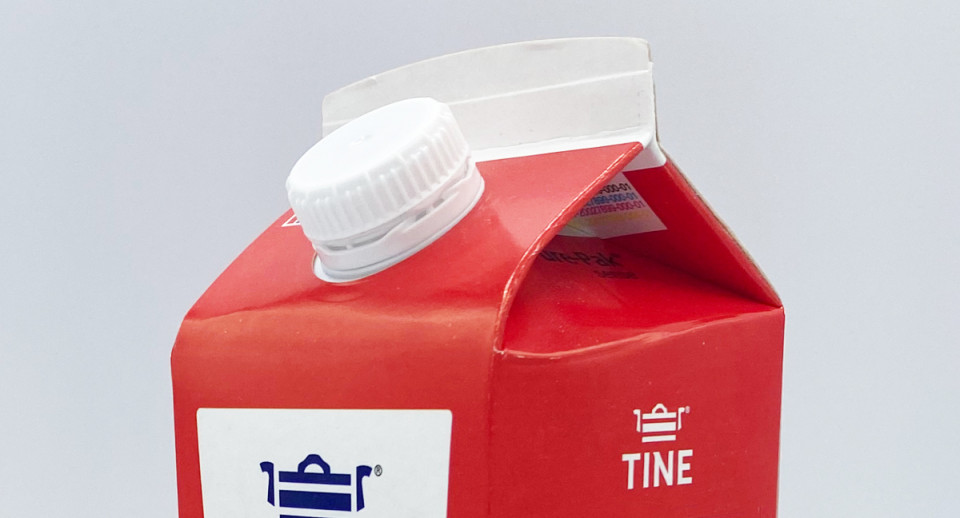 With our customer TINE, Norway's largest producer of dairy products, Svalinn has just reached another major milestone with the award of a total supply contract for their caps for the gable-top cartons.
After a successful 2018 launch of the CueCap B on several of their products as a replacement for traditional caps, TINE has entrusted Svalinn with their entire cap supply for the fresh milk and juice cartons; for the 2 models CueCap B (28 mm) and CueCap X (32 mm).
Having « one » single cap concept will allow TINE to gain a new competitive advantage and to claim strong benefits increasing brand value and consumer preference.
CueCap offers end users uncompromising safety, providing a clear indication that the package has not been opened or tampered with, and superior convenience with a unique ease of opening.
CueCap is a better sustainable solution. CueCaps are lighter than previous caps. They are made from 100% renewable bio-based feedstock and are 100% recyclable.
With the goal of true partnership with our customers, we look forward to developing long-term relationships with TINE that are sustainable, innovative and create shared values.